Meet Dave's Sales & Marketing Team
Dave Vallee
Dave is one of most genuine and likeable people you'll ever meet. His experience and knowledge as a top New Westminster realtor are unmatched. With Dave you will work with the best in the city, and know that your interests are well represented and enjoy the experience.
Dave has been a Remax realtor serving New Westminster and nearby communities for 26 years. The proud father of two successful, grown daughters, Dave lives with his wife Pamela, her super athlete teenage son, and their crazy dog Daisy in a Queens Park heritage home they restored from the ground up (after rescuing it from decline in another location).
Community support is very important to Dave. He is a long-time member of the New Westminster Rotary Club, Chamber of Commerce and an avid supporter of local theatre, the arts and various charities. He is a big fan as well of the New Westminster Salmonbellies Lacrosse and Hyacks Football teams and you will be sure to see (or hear) him at many of their home games.
Dave recently received the Business Person of The Year award at the 2016 Chamber of Commerce Platinum Awards has been voted favourite realtor in the A-List people's choice awards for the past 6 years.
An avid hiker and cross country skier, rest assured that Dave will be in prime shape for all the demands your real estate needs may pose. Give Dave a call anytime!
Pamela Adamchuk Vallee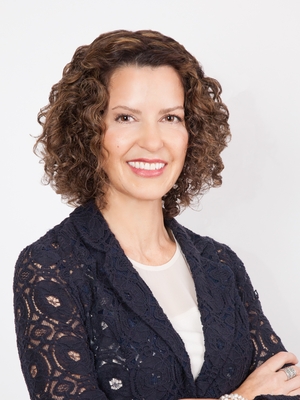 One look at Pamela and you'll see she exudes style and charisma. One conversation and you'll know that she is easy to talk with and highly skilled at defining your real estate needs.
Pamela joined Dave in his real estate practice following a successful career in the health sector recruiting foreign doctors to rural BC communities. She also honed her expertise in client satisfaction during an earlier tenure with Telus corporate services. As someone who's grown up in and around New Westminster, Pamela knows every neighborhood and amenity and will take the time to ensure your needs are met no matter the location.
Lady Pamela, as Dave likes to call her, is also the expert manager of her son's rep level lacrosse team. She comes from a boisterous extended family, too, ensuring she can work well with pretty much everyone. Call Pamela for your real estate needs!
Kellie Vallee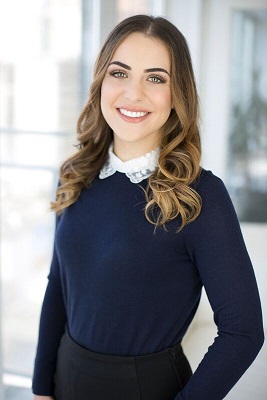 Future team leader of Team Dave Vallee, Kellie, brings solid Real Estate experience, energy, social media savvy and youthful exuberance to the team. She has inherited Dave's patience and natural flair for understanding what matters most to each idividual client in their real estate transaction and guiding them through each step of the Buying and Selling process. Kellie grew up in Burnaby and New Westminster and she continues to work selling real estate in those cities and Coquitlam, Port Coquiltlam and Port Moody. Kellie purchased her first townhouse in New Westminster at the ripe old age of 22 after falling in love with the location right beside Queens Park. A graduate from BCIT and UBC Sauder School of Business (Real Estate Licensing Program), Kellie hit the ground running after getting licensed at 19 years old in 2011 and has been working full time at RE/MAX Advantage Realty every since. In addition to Real Estate, Kellie manages all of Team Dave Vallee's social media marketing (you can find them on Facebook, Instagram, Twitter and Linkedin). She is also an active member of the New Westminster Chamber of Commerce Professional Womens' Networking Group. Call Kellie and see how she always put her clients first!